PTN - Pepi's Tire Noodle
R-Evolution, The Revolution of the Evolution!
The flagship R-Evolution stands for highest standard and for high performance. It will be used by numerous world-class athletes at the 2020 Olympic Games.
In addition to the excellent properties of PTN Rokkline and PTN Raceline, it offers maximum tyre sidewall stability for precise steering control and best protection against burbing (tyre sidewall rollover). Added to this is good rim protection with very low rolling resistance on all surfaces. Intelligent design and choice of materials have made it possible to achieve a low weight (from 65 g). The R-Evolution is supplied with the ultra light PTN Lufty valves.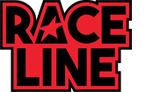 PTN RaceLine - ultra light & strong
The entry-level model PTN Raceline offers reliable puncture protection with lowest weight at an affordable price.
Three world championship titles, two World Cup overall victories, six European championship titles and countless victories in national competitions have been won with this tyre insert. Also the appeal to hobby bikers is now so strong that PTN is one of the most sold tubeless tyre inserts worldwide.
PTN RokkLine - light & ultra strong
The PTN Rokkline is made of durable material that allows for longer run-flat rides.
The closed-cell foam was developed especially for this application. The outer skin is reinforced and resistant to external influences.
These properties make the PTN Rokkline a real secret weapon, especially in the marathon, enduro and downhill sectors.
With a weight starting at 75 g, the PTN Rokkline offers a good compromise between durability and weight.
---