1. Use the rasp tool to clean the puncture.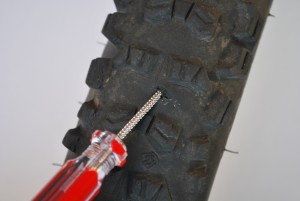 2. As needed cut MaXalami to half size
3. Slide into the inserttool point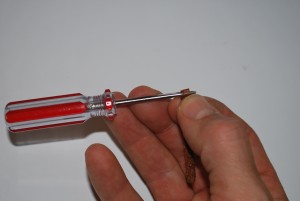 4. Prepared insert tool
5. Insert tool point into puncture
6. Penetrate until 5mm of MaXalami is still projecting above the tyre tread.
7. Enjoy your Ride!
Punctures with big holes can be fixed with multiple MaXalami plugs. If the hole is still too large, just insert the protruding ends.
Racers advice: use MaXalami unshortened. So you don't need to care, how deep the tool has to be inserted. Already this saves a few seconds…
Just insert it until limit and that's it!